Q: Do I need a referral to see a Manual Osteopath?
A: Although many clients are referred by their doctor, or another health care professional, this is not required, and you can make an appointment directly with your Manual Osteopath.
Q: Is my treatment covered by my insurance company/benefits provider?
A: Yes, most insurance companies who provide chiropractic, physiotherapy and massage coverage also provide Osteopathic coverage. Please check your policy if you are unsure. It is the client's responsibility to know their own insurance policies.
Q: Do Osteopaths charge GST on their services?
A: No. Osteopaths are GST exempt in Alberta.
Q: Am I required to arrive early for my first appointment?
A: Yes, you should arrive early for your first appointment as you will need to fill out initial paperwork.
Q: What should I wear?
A: As Osteopathy is a manual medicine, treatment is hands on, and usually involves moving various parts of your body. Make sure you wear loose, comfortable clothing. Depending on the area being looked at, it may be necessary to undress down to your underwear, so sports bras are recommended for females and shorts for both males and females. Please speak to your Manual Osteopath if you feel uncomfortable in any way.
Q: Will a Manual Osteopathy treatment hurt?
A: Most Manual Osteopathic treatments are gentle and should not cause high levels of discomfort. At times, hands on treatment of painful or tender areas will be necessary, and in these cases your Manual Osteopath will take care to make you as comfortable as possible. Some people experience some soreness for a day or two after a treatment as their body reacts and adjusts to the treatment. If this persists or increases, contact your therapist to discuss it.
Q: How long will the treatment take?
A: 60 minutes.
Q: How many treatments will I need?
A: The number of treatments required very much comes down to the individual and their injury or discomfort. Some complaints can be treated in one visit, and many in just two or three appointments, however others require more. In general, the longer the injury or discomfort has been present the longer it will take to resolve. Our aim is to get you healthy and independent.
Q: Do Manual Osteopaths deal with sports injuries?
A: Yes. Osteopaths see athletes both for injuries and to keep their bodies working optimally. We tend to look at any injury in the context of the person's overall biomechanics and the demands of their sport.
Q: How do I know when a Manual Osteopath is the right person to see?
A: When you have a problem with the way your body works. Most people consult us because they are in pain, but sometimes, it's because their body doesn't do all they would like it to. If you would like more information, please call us and we'll talk with you about your situation. There are times when we need to see you in order to make that decision. If we can't help you, we'll let you know as soon as we can.
Q: Do Manual Osteopaths only deal with back and neck issues?
A: No. They work on all parts of the body including jaw/TMJ problems, neck, shoulders, hips, knees, ankles, wrists and elbows and everything in between.
Q: How will I feel after treatment?
A: Occasionally you may be more aware of your symptoms for a short time following treatment. This is due to the release of chemicals that can stimulate the nervous system. This is a normal response and will resolve within 24-48 hours. It may also help to drink plenty of water to dilute these chemical toxins and help expel them from the body.
Q: Are Manual Osteopathic treatments safe?
A: The risks associated with Osteopathic treatment are very low, particularly when compared with the risks associated with taking pain relieving medications that are readily available in pharmacies and supermarkets.
Q: What happens at my first consultation?
A: Your therapist will ask about your problem and symptoms. This will include your medical history, any medications you are taking or other factors that may not appear to be directly related to your problem. Manual Osteopathy takes a whole-body approach to treatment. We may look at the area that is troubling you as well as other parts of your body. For example; if you have a sore knee, we may also look at your ankle, pelvis and back. It is important you tell your Manual Osteopath if your medical condition changes over time. This includes any new injuries or change of medications.
Q: Is Manual Osteopathic treatment painful?
A: Most Manual Osteopathic treatments are gentle and should not cause undue discomfort. If your injuries do require hands-on treatment of painful and tender areas, your Osteopath will aim to make you as comfortable as possible. There are techniques which may cause some short-term discomfort or pain. You may experience mild soreness for a day or two after treatment, like that felt after mild exercise.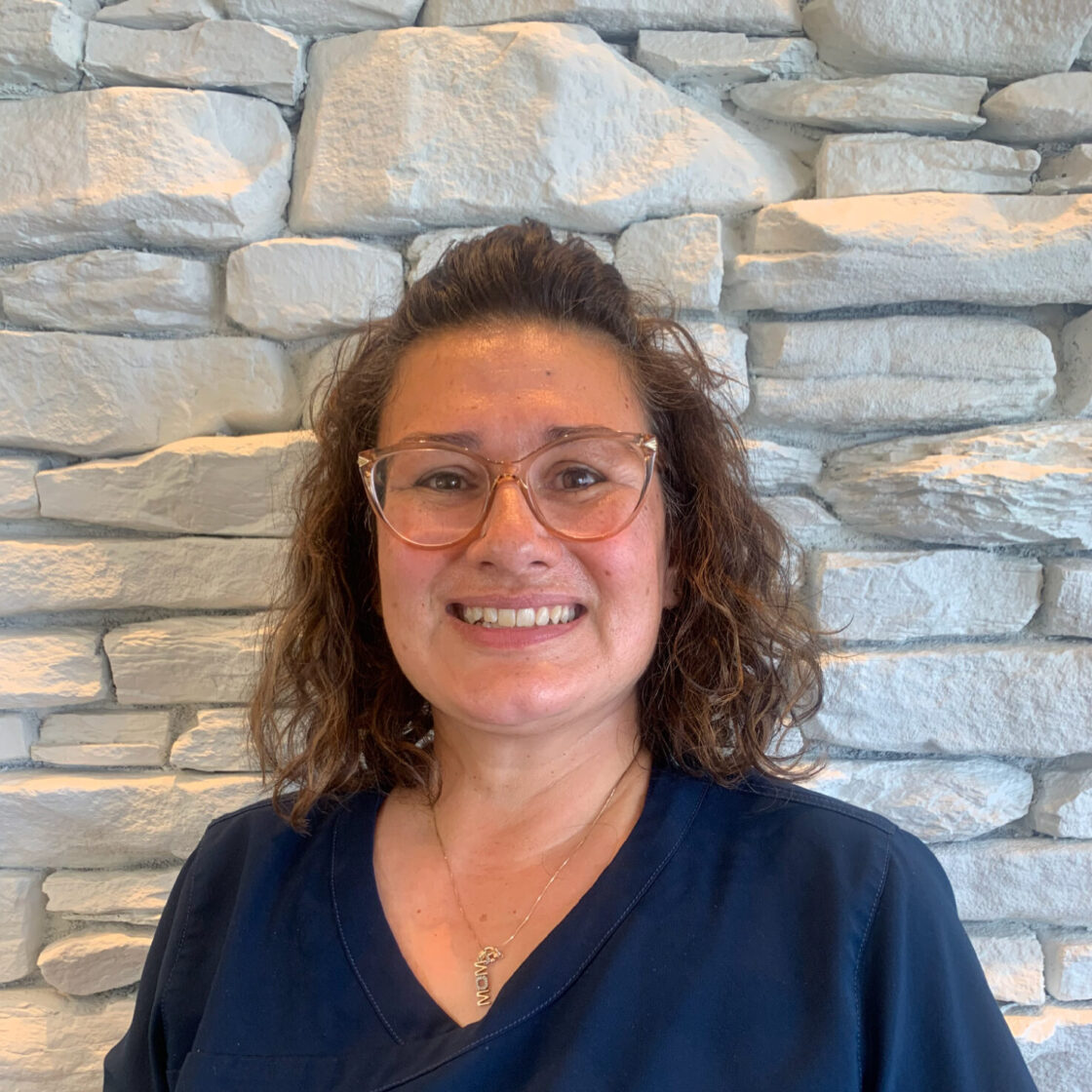 Genna Herbison is a graduate from the Massage Therapy 2200 hour program at CDI College and a registered Massage therapist in good standing with RMTA. She has spa experience in providing Swedish Massage, therapeutic / deep tissue massage, prenatal massage, post-natal massage, MVA treatment plans, hot stone treatments, and specialises in women's mammary / pulmonary treatments.
She believes massage can assist the mind and soul in becoming more in tune with the body through massage at any stage of a person's life. "As long as your mind believes your body will too in the positive energy."
She enjoys spending time with her new young family, hot summer days and discovering the world of energy healing.