The spiritual healing art of Reiki works by channeling positive energy into your body, with Reiki masters and practitioners typically placing their hands on the affected areas of the body that need a boost, offering this energy and your body takes in the energy where most needed.
This powerful flow of positive energy may bring a near immediate sensation of relief as it releases tension, lessens the impact of stress and replaces negative energy with the positive. Some refer to this positive Reiki energy as the life force, and indeed it can bring new life to a stressed-out, tired body.
Reiki is not:
Affiliated with any particular religion or religious practice.
New. Reiki energy itself is thousands of years old.
Defining qualities of Reiki:
A practice of transmitting healing energy through the hands.
Passed on through the attunement process.
The energy is not guided by the practitioner, but the energy has its own innate wisdom to guide itself.
Reiki energy is not based on belief, faith or suggestion.
---
A typical Reiki ONLY session
Your session will begin with you resting comfortably on a massage table on their back with their shoes removed. Reiki can be performed with the client sitting comfortably in a chair as well. Unlike massage therapy, no articles of clothing are removed and a client is always fully clothed; loose, comfortable clothing is suggested. A session can either be hands-on, where a Practitioner will apply a light touch during the session, or hands-off where they will hold their hands slightly above your body. If a client prefers not to be touched they can indicate this to the practitioner before they begin.
The session will then proceed with the Reiki Practitioner moving through specific standard Reiki hand positions beginning at the person's head or feet. A recipient of Reiki might feel a warming sensation or a tingling during the session or nothing at all but sheer relaxation. The session should be very pleasant, relaxing and invigorating.
---
What is Reiki used to Treat?
Reiki is a great tool for stress reduction and relaxation. Many people use Reiki for wellness. Reiki is not a cure for a disease or illness, but it may assist the body in creating an environment to facilitate healing. Reiki is a great tool to use as a complement to traditional medicine and is practiced in many hospitals and medical care settings.
Many times a client, after experiencing Reiki treatments, will wish to learn Reiki to work with this energy themselves by taking a Reiki I course. This can be beneficial as they may then use this stress reduction and relaxation tool anytime they wish when cost would prohibit it otherwise.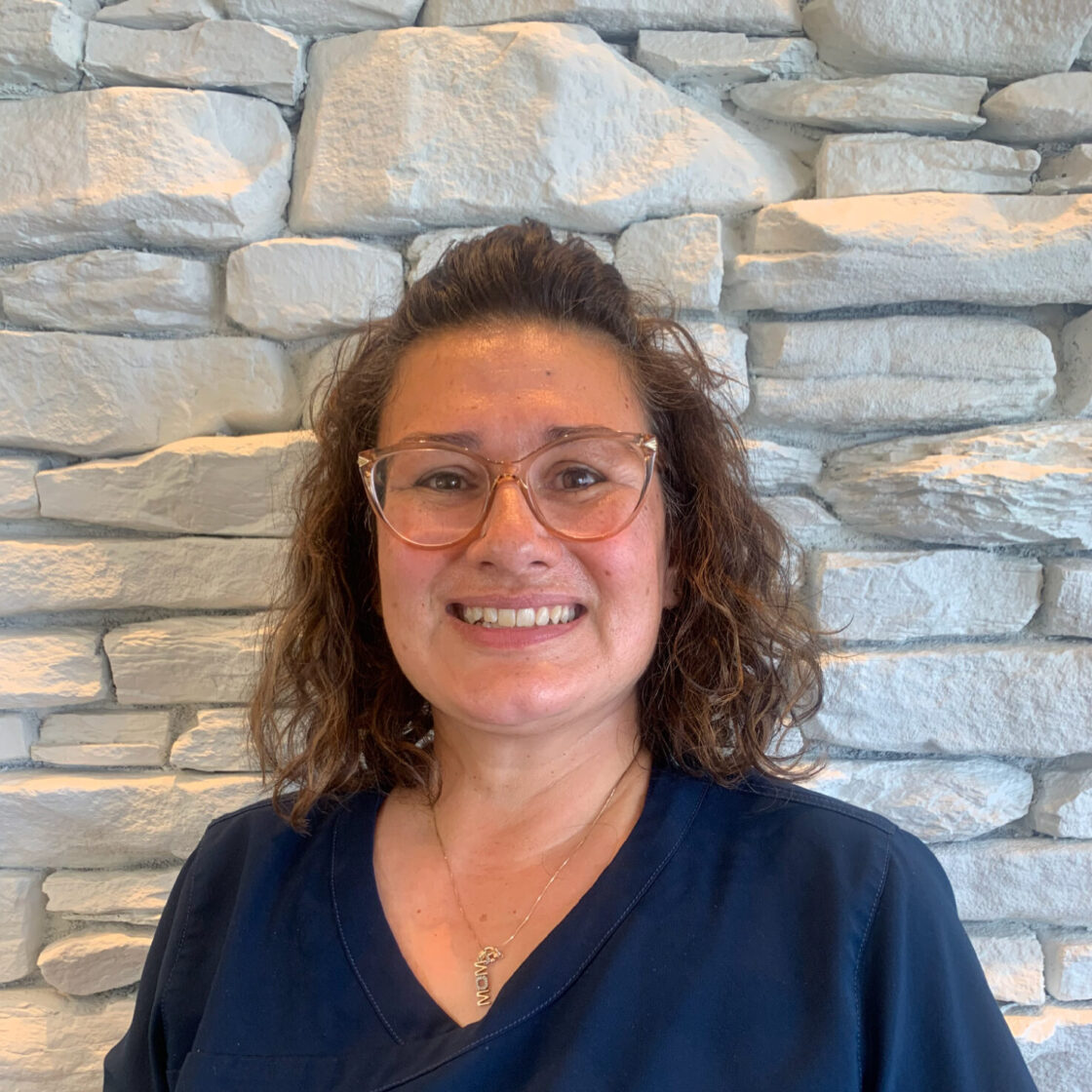 Genna Herbison is a graduate from the Massage Therapy 2200 hour program at CDI College and a registered Massage therapist in good standing with RMTA. She has spa experience in providing Swedish Massage, therapeutic / deep tissue massage, prenatal massage, post-natal massage, MVA treatment plans, hot stone treatments, and specialises in women's mammary / pulmonary treatments.
She believes massage can assist the mind and soul in becoming more in tune with the body through massage at any stage of a person's life. "As long as your mind believes your body will too in the positive energy."
She enjoys spending time with her new young family, hot summer days and discovering the world of energy healing.