At Peace of Mind Massage, we are following the most current protocols put out by the Provincial Government and Massage Associations. We want to ensure that we keep you safe and healthy, along with our staff members. We want all clients who come into Peace of Mind to feel comfortable when visiting us. Please review the following information below.
The Day of Your Appointment:
Clients are to come alone to their appointments unless they need to be accompanied by a parent/guardian or support worker.
We require you to complete a COVID-19 screening form prior to receiving any treatment within the Centre.
Masks
Clients are REQUIRED to wear a mask within Peace of Mind Massage. As per the recommendations from the Government and Massage Associations, you are allowed to remove your mask when you are lying in the prone (downward) position on the treatment table. When you are supine (face up) you will be required to put your mask back on.
Our staff are required to wear a mask at all times.
Cleaning and Sanitizing:
We use spray solutions and wipes in the reception area, bathroom and all treatment rooms. These areas will be sanitized on a high frequency basis, as they always have been.
Our front desk has a plexiglass that provides a barrier between you and our receptionists when checking in and out. Our debit machine pin-pad will be sanitized prior to each use and after each use. In addition to this, all frequently touched areas (front desk counter, hand sanitizer bottles, door handles, chairs, retail shelf etc.) in the front area will be sanitized on a high frequency basis.
All light switches in the hallway, all treatment rooms interior as well as door handles will be sanitized before and after every treatment.
We ask everyone coming into Peace of Mind Massage to use the hand sanitizer at the door as they enter. We have hand sanitizer at the front desk, in the seating area and in all of our treatment rooms.
We want to thank you all for you continued support and patience throughout these unprecedented times. We are all in this together and will get through this. Stay safe and be kind to each other, we look forward to seeing you soon!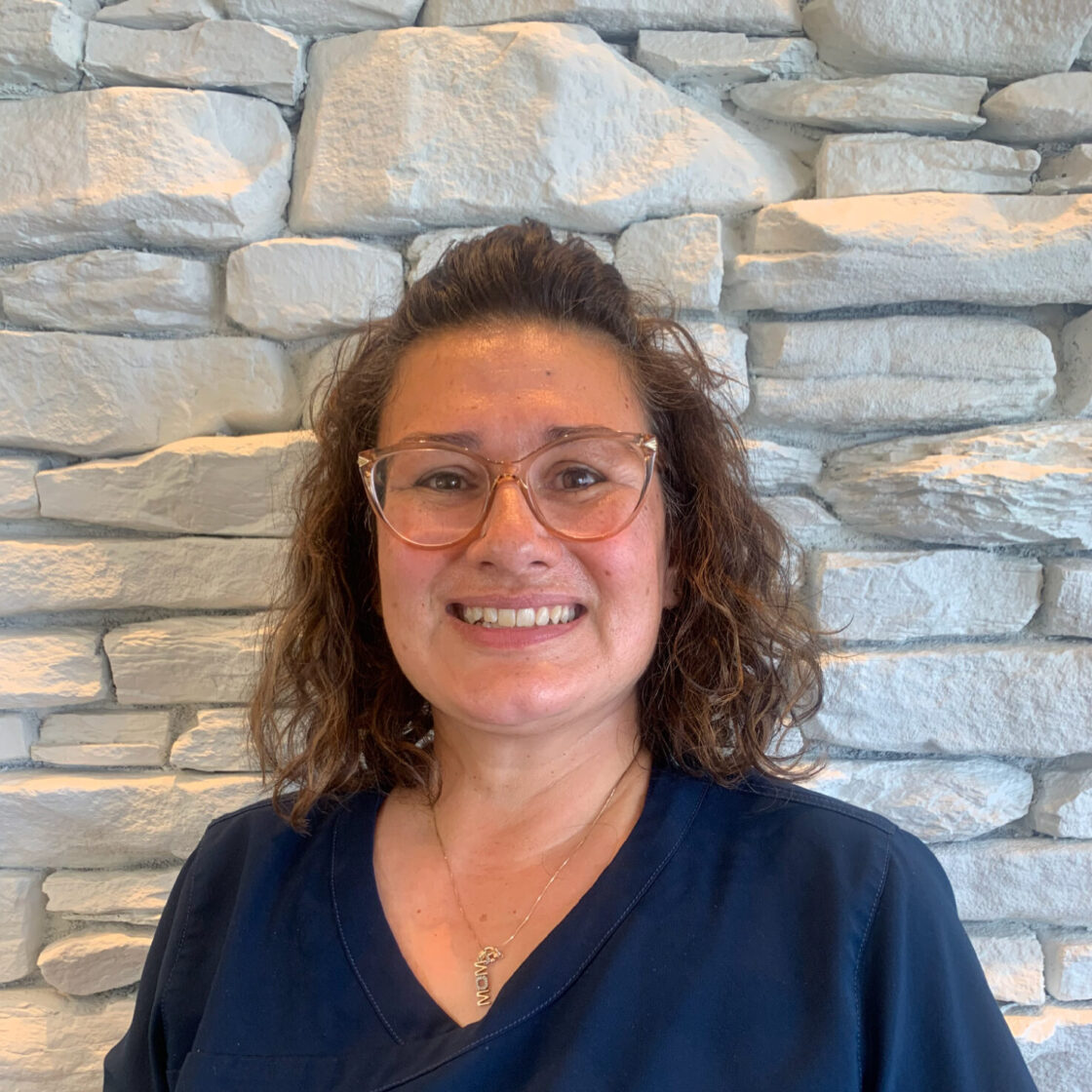 Genna Herbison is a graduate from the Massage Therapy 2200 hour program at CDI College and a registered Massage therapist in good standing with RMTA. She has spa experience in providing Swedish Massage, therapeutic / deep tissue massage, prenatal massage, post-natal massage, MVA treatment plans, hot stone treatments, and specialises in women's mammary / pulmonary treatments.
She believes massage can assist the mind and soul in becoming more in tune with the body through massage at any stage of a person's life. "As long as your mind believes your body will too in the positive energy."
She enjoys spending time with her new young family, hot summer days and discovering the world of energy healing.